How Workplace Services Can Help Your Company
What We Know | Wood
Wood | Long lasting and cost-effective
WORKPLACE SERVICES℠ has an extensive range of wood floors, from solid woods through to state-of-the-art, pre-finished engineered wood floors and veneer floating floors. The quality of construction and coatings in WORKPLACE SERVICES℠ products provide an extensive line of durable and versatile floors, which can bring an effortless sense of style and simplicity to any decor.

Our services include the supply & expert installation of wood flooring products. WORKPLACE SERVICES℠ can install traditional solid tongue and groove, pre-finished engineered, parquetry or laminate to most surfaces found in the commercial and retail environments. All installations are backed by over 60 years of flooring experience.

WORKPLACE SERVICES℠ showroom has a wide range of wood flooring on display in our showroom, to allow you to select the product that best suits your needs. Stop by or contact us to schedule a site visit.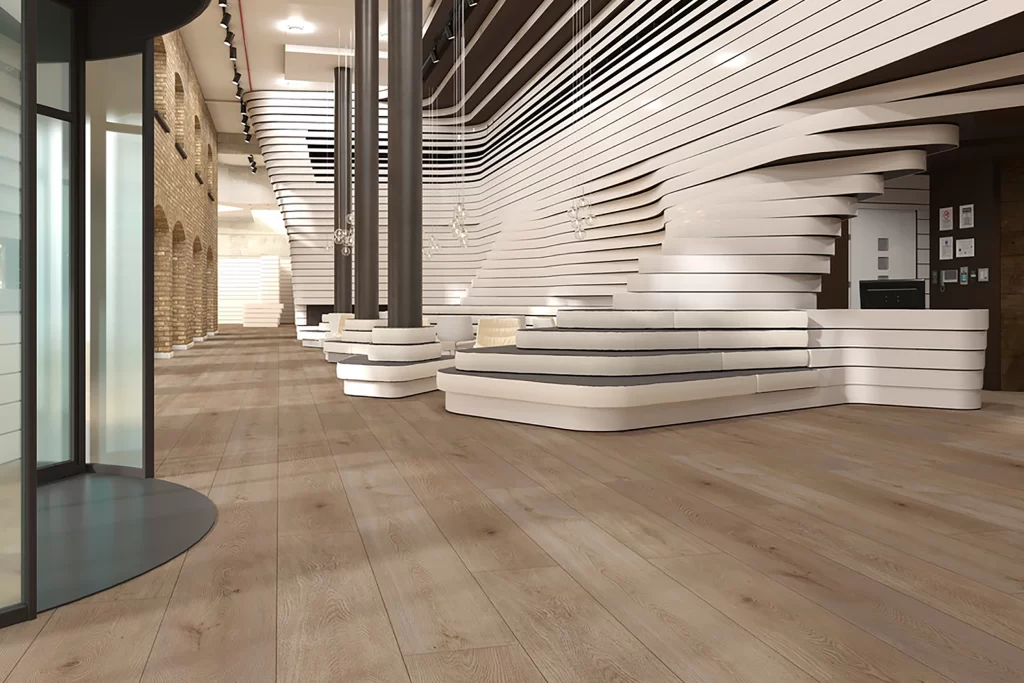 Proudly serving Southern California for over 60 years, we look forward to servicing your floor and window covering needs!
Experience our Commitment to Service
How Can We Enhance Your Project?