How Workplace Services Can Help Your Company
What We Do | Specification & Design
Specification & Design | Achieve Your Desired Intent
Whatever flooring style fits your lifestyle or corporate image we have the selection which will inspire you to achieve the look and the functionality you want. Find your style by browsing through our gallery and let use help you bring color, texture and value. We will work with you from design and specification to installation to assure your satisfaction.

WORKPLACE SERVICES℠ Specification offers access to a wide selection of products from the world's leading manufacturers as well as hard-to-source items from many of the world's specialty manufacturers.

WORKPLACE SERVICES℠ allows you to express your individuality.
Flooring
If your project requires floor covering, WORKPLACE SERVICES℠ Specification can assist in determining which materials and products will best fit your project. Often there are limitations for safety and environmental reasons and our competent staff can help determine and recommend the right products for your project while meeting your targets for budgeting and time. From Resilient Flooring to Carpet Tile, to Hardwood Floors, WORKPLACE SERVICES℠ Specification can provide the right solution for your project.
Windows & Walls
WORKPLACE SERVICES℠ Specification is a complete service that not only specializes with flooring, but also with specifying the right materials and products for your facility's windows. WORKPLACE SERVICES℠ Specification features an extensive line of products and solutions, such as Cubical Curtains, Window Blinds, Shutters, Shades, Draperies and fabrics. WORKPLACE SERVICES℠ Specification can not only help make your facility meet and exceed any regulatory and environmental requirements, but also make your environment a pleasure for your customers and clients to look at and for your employees to work in.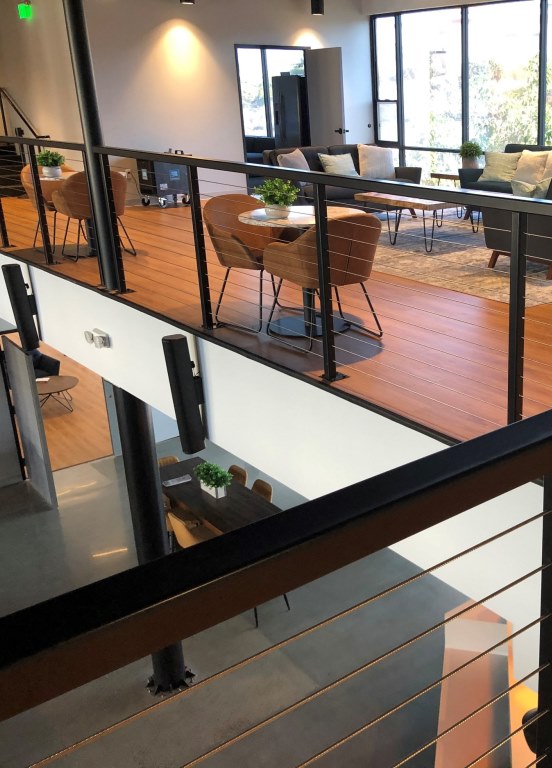 The Bottom Line
Whether on the floor, tile walls, countertops or simply adding a touch of elegance to your windows, the WORKPLACE SERVICES℠ Specification professions will help you specify the right materials and products that meet the unique requirements of your project and that ultimately, will help redefine your space.
Proudly serving Southern California for over 60 years, we look forward to servicing your floor and window covering needs!
Experience our Commitment to Service
How Can We Enhance Your Project?