How Workplace Services Can Help Your Company
What We Know | Concrete & Epoxy Treatments
Concrete & Epoxy Treatments | Easy to maintain, durable, with design flexibility
WORKPLACE SERVICES℠ is the right choice for all your concrete floor needs. Our finishes offer unique decorative applications. We specialize in the following: Concrete polishing, grinding, staining concrete, epoxy coatings and other custom floor coatings. a sampling of our fashionable and innovative products to meet your flooring needs are described below:

Concrete Staining is not paint or coating agent, rather, it's a coloring process involving. A solution applied to the surface physically transforms the color. It works fabulously on new concrete and works wonders on old concrete. Concrete staining is a very durable product if properly protected with sealer or wax, and it can be applied to both interiors and exteriors concrete floors.

Polished Concrete is fast becoming the ultimate no-wax flooring material. Thanks to recent advances in polishing equipment and techniques, we can now grind concrete floor surfaces, whether new or old, to a high-gloss finish that last for years with minimum maintenance. Factor in the superior durability and performance of concrete, and it's no wonder why more retail, warehouse, and office facilities are opting for polished concrete flooring as an alternative to marble, granite, tile, linoleum, or coated concrete. Even homeowners are catching on to the appeal of these smooth, high-luster floors, which can be stained to replicate the look of polished stone.

Concrete toppings such as Epoxy and Urethanes are alternative choices to concrete polishing or staining. Commonly used on concrete sites that suffer from exposure. Recently, coated floors have become a huge request in modern wear-surface, in comparison to conventional flooring.

There are many specialty toppings available, including clear coatings which can be applied over concrete and tiles to improve slip resistance. Contact WORKPLACE SERVICES℠ now and arrange a site visit request at no charge.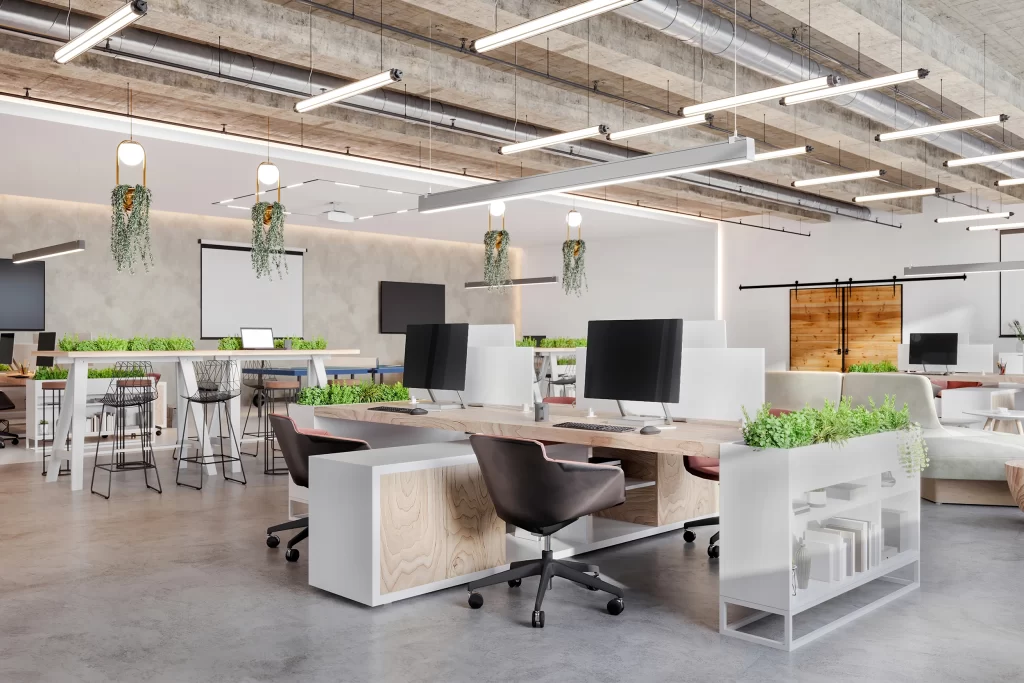 Proudly serving Southern California for over 60 years, we look forward to servicing your floor and window covering needs!
Experience our Commitment to Service
How Can We Enhance Your Project?