How Workplace Services Can Help Your Company
What We Know | Carpet
Carpet | Always a Classic with Comfort Underfoot
WORKPLACE SERVICES℠ is San Diego's commercial flooring specialist. Whether you're a builder, architect or designer, you can rest assured that WORKPLACE SERVICES℠ will provide you with the inspiration, ideas and know-how to meet all your flooring requirements. We are committed to providing you with an exceptional, personalized service, based on professionalism and integrity.

Drawing on over 60 years of industry experience, WORKPLACE SERVICES℠ has developed an outstanding relationships with all the top manufacturers, and offer one of the most comprehensive carpet selections available in the market.

Services we provide include supply and installation, design and color consultancy or specification advice. Our staff has years of experience in the flooring industry and our use of accredited flooring installers guarantees a level of quality and service for each and every project. From small offices and retail shops to rental property work and major developments such as schools, hospitals and retirement villages, WORKPLACE SERVICES℠ has the buying power and specialist knowledge to fulfill any builder or developer needs from specifications to expert installation services.

We have an extensive range of carpet tiles, and broadloom, plus the latest ranges from the leading manufacturers of tufted and woven carpets. We also specialize in custom made carpets for projects that require a distinctive finish or to match an existing environment.

We invite you to visit our showroom to experience a unique collection of premium quality floor coverings.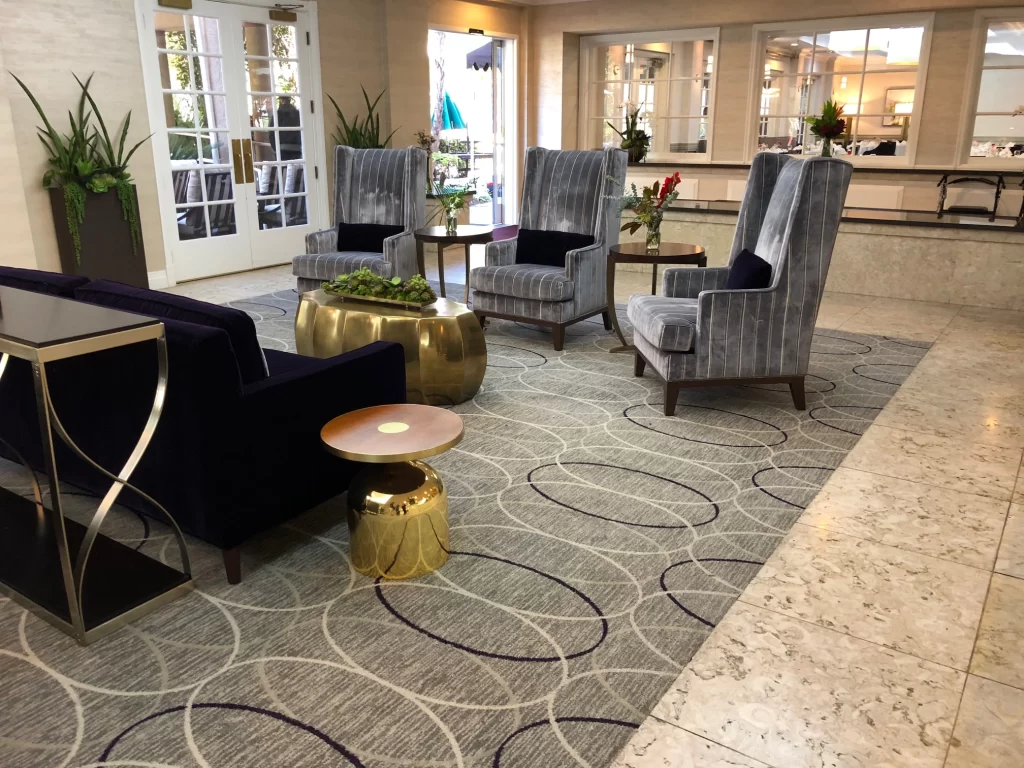 Proudly serving Southern California for over 60 years, we look forward to servicing your floor and window covering needs!
Experience our Commitment to Service
How Can We Enhance Your Project?